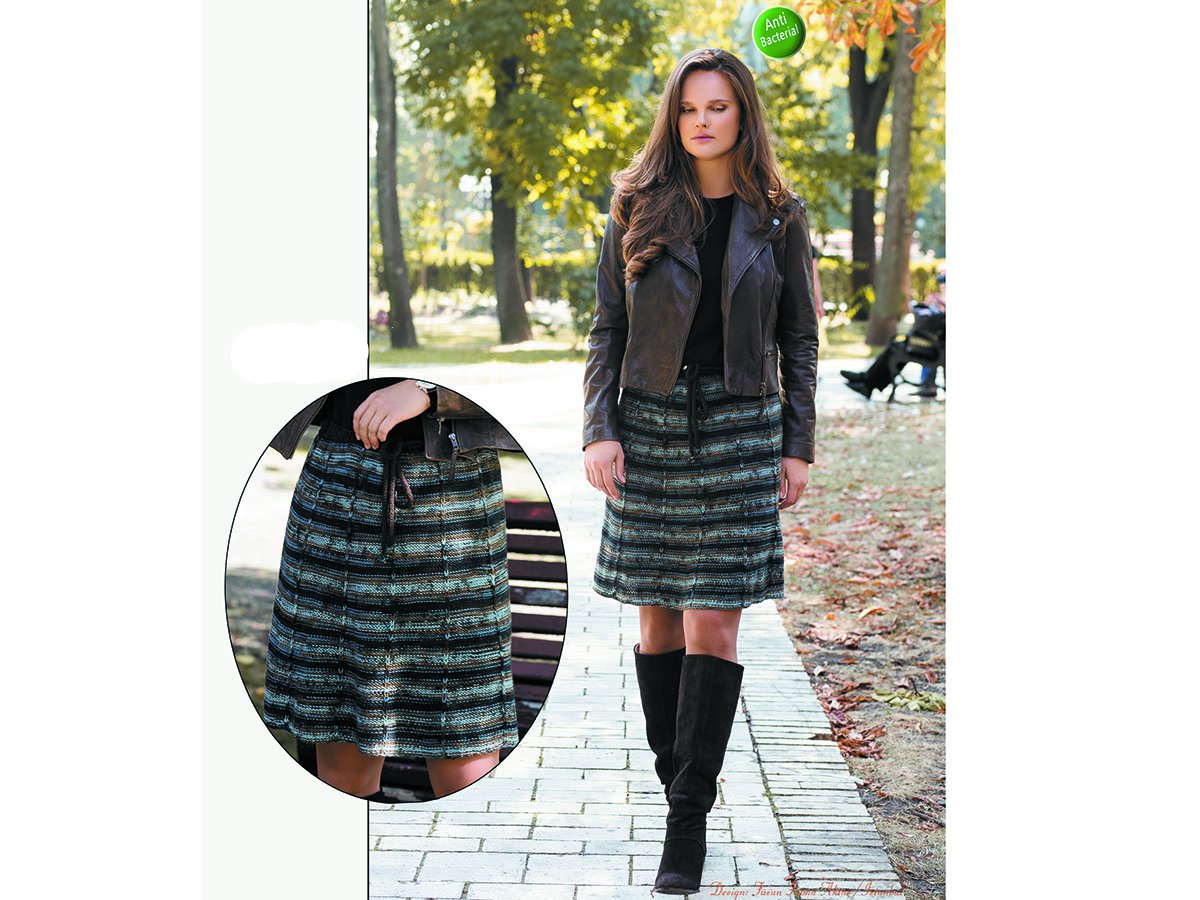 Skirt
ICE Yarns - AntiBacterial Magic 3 skeins
Needle: US 6 (4mm)
Pattern :
Row 1: p20,* bring yarn back, slip 1st, return yarn forward, p20*; repeat from *to*.
Row 2: k20, *p1,k20 *; repeat from *to*.
Repeat these 2 rows for pattern.
First Piece:
cast on 120sts, and work on the pattern. Bind off 1 purled st once every 26 rows. When the 15 purled sts remain knit for 26 rows. Work k1,p1 rib for 6 rows. Then purl for 1 row. Work k1, p1 rib for 6 rows. Bind off all sts. Knit the 2nd piece the same as the 1st piece. Sew the sides, fold the waist inside, slip a cord inside the folded part.
fnt2-42643 / AntiBacterial Magic